IFNMU International
Representative Website
Find us at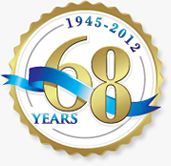 Hostel & Accommodation

Ivano-Frankivsk National Medical University possesses an excellent system of hostel accommodation. It owns three hostel buildings with capacity of over 2000 students.

Rooms are fully furnished and consist of an apartment like system with a two bed and a three bed room with an attached toilet. On each floor there is a common hall and a common kitchen for cooking. On the ground floor there is a gym cum recreation center including a table tennis table.

Hostel rooms come furnished with beds, mattress, pillows, blanket, two side tables, one cupboard per room and one table and chair per room. Occupants get a weekly change of bed-sheet and pillow case. Hot water is available in designated hours. All rooms are centrally heated. A plumber, carpenter and electrician are available on call.

Admission to the Hostel is competitive. It is based on first come-first serve and subject to availability. Students residing in the hostel sign an annual contract and are expected to follow the rules of the hostel; which include closing of the hostel gate at 11.00 pm, registering all visitors to the hostel, not making noise and showing consideration to fellow residents in the hostel.
Hostel Fees:

Hostel fees are @ US $ 750 per annum for the batch commencing September 2012.
A contract is signed, between the Student and the University and this is renewed every year. Hostel fees once paid, are not refundable.

The main hostel is located about 2 kilometers from the Deans's office and the City center. Many buses cover this distance or it is a pleasant 20-25 minute walk. Supermarkets and grocery shops are within 2-3 minutes walk from the hostel.

Off campus housing / flats are available to students who can rent rooms or flats in private apartments. These are at various prices ranging from $150 to 350 per month dependent on size and location of the flat. International Students who live outside the hostel are required to notify the Foreign Dean's office in writing of their address so that the address changes is informed to the Foreigners Registration office as required under the laws of Ukraine.